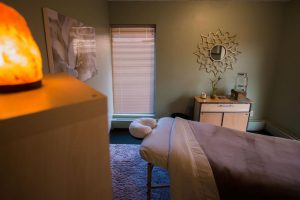 At the beginning of each treatment, I like to take a few minutes to check in with each client to figure out what your individual goals are for the session. Depending on your needs, I am able to provide specific techniques and apply the appropriate amount of pressure that is most comfortable for you. My massage therapy treatments generally include one or more of the following.
Click here to view rates. Click here to schedule your appointment. Need me to travel to your home or workplace? Add $30.
24-Hour Cancellation Policy: If you need to cancel your appointment, please notify me at least 24 hours in advance. For appointments cancelled less than 24 hours of your appointment, there is a charge for 50% of your scheduled session rate.
---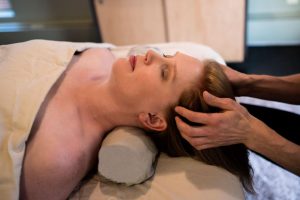 Swedish Massage
This form of massage involves the use of long soothing strokes, quick tapping movements, kneading & rolling of the skin, and friction on the superficial layers of each muscle group. Swedish Massage is most beneficial in helping to relieve mental and/or physical stress and improving overall relaxation.
Deep Tissue Massage
This type of treatment focuses on the deeper layers of muscle and connective tissue (fascia), and is applied with greater pressure than a relaxing Swedish Massage. This therapy aims to break up adhesions beneath the surface of the skin and alleviates pain and tension in specific problem areas. Deep Tissue Massage is recommended for those who are involved in extreme physical activity, have chronic pain, or are recovering from a specific physical injury.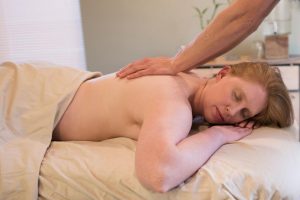 Sports Massage
The main goal of Sports Massage is to help prevent or treat injuries/conditions related to a specific sport or activity in order to achieve optimal athletic performance. This type of treatment usually takes place before, during, or after an athletic event or training session. Techniques such as Deep Tissue Massage, Muscle Energy Techniques, Cross Fiber Friction, Trigger Point Therapy, Myofascial Release, Passive Stretching, and Lymphatic Drainage are used to increase flexibility and range of motion, and facilitate in the body's ability to recover from strenuous activity. Sports Massage is beneficial not only for Professional athletes, but for anyone who participates in exercise of any level. Those who suffer from Plantar Fascitis, Tennis Elbow, Sprains/Strains, IT Band Syndrome, Repetitive Use Injuries, etc can benefit greatly from this form of treatment.
Orthopedic Massage
This type of therapy focuses on bringing the structure and function of the musculoskeletal system back into balance in order to prevent or rehabilitate dysfunction in the body. Initially, there is an assessment of postural alignment and range of motion, followed by soft tissue manipulation with techniques including Neuromuscular Therapy, Trigger Point Therapy, Muscle Energy Techniques, and Myofascial Release. Orthopedic Massage is beneficial for those experiencing specific conditions such as: Migraines, Athletic Injuries, Poor Posture, Numbness & Tingling in extremities (Neuropathy), Sciatica, Back Pain, Carpal Tunnel Syndrome, Scar Tissue from Surgery or Injury, Temporal Mandibular Joint Dysfunction (TMJD), Whiplash, Frozen Shoulder, and Thoracic Outlet Syndrome to name a few.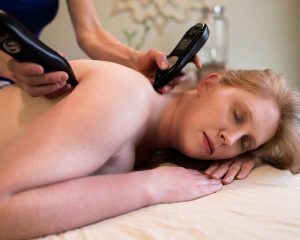 Microcurrent Point Stimulation (MPS)
Involves the use of hand-held electrical devices (called Dolphin Neurostim Units) that emit DC Microcurrent, which is great for calming the parasympathetic nervous system and healing tissues deep beneath the surface of the skin. MPS is noninvasive and is applied directly to acupuncture points and trigger points. This type of treatment is to help treat issues of chronic pain, which is caused by nerve root impingement and scar tissue from injuries or surgeries. MPS has been shown to not only assist in breaking down scar tissue, but can also diminish the discoloration and lumpy appearance of scars as well. I normally use this form of treatment in conjunction with one or more of the other types of massage therapy offered in my practice. (For more information about MPS Therapy, go to www.dolphinmps.com)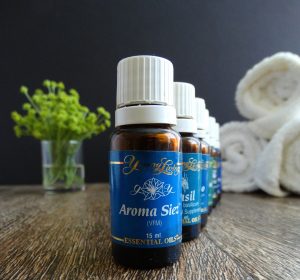 Raindrop Technique
Raindrop Technique is a gentle & rejuvenating therapy that combines Aromatherapy with Vita Flex* and Massage techniques. A specific set of therapeutic grade essential oils** are applied along the insides of the feet as well as up the spine with various strokes that provide many health benefits. Raindrop Technique
♦ boosts immune system,
♦ aids detoxification,
♦ reduces stress/tension,
♦ increases energy flow throughout the body, and
♦ supports all body systems (i.e. circulatory, respiratory, endocrine, lymphatic, digestive, etc.)
The specific combination of oils used during a Raindrop Technique session helps create optimal balance and harmony to the body – physically, mentally, and emotionally. Once the oils are applied, a hot compress is placed along the spine in order to drive the oils deeper into the body for greater healing results. After a Raindrop session is complete, the oils will continue working in the body for up to a week or more.
*Vita Flex ["Vitality through the reflexes"] is a technique that involves using slight pressure with the fingertips in a rolling motion to create an electrical charge. This electrical charge is transferred to the nerve pathways to help repair any imbalances in the body. Vitaflex helps to enhance the healing process of the body when combined with essential oils.
**Champion Massage uses Young Living Therapeutic-Grade essential oils during each Raindrop Technique session. Specific oils used are Valor (spinal alignment, pain relief, & relaxation), Oregano (Antibacterial/antiviral), Thyme (Antibacterial/Antiviral), Basil (anti-inflammatory), Wintergreen (pain-reliever), Marjoram (muscle relaxant), Cypress (anti-bacterial), Peppermint (anti-inflammatory & pain relief), and Aromaseize (relieves pain & tension).
Auto Accident Billing
If you have been in a Motor Vehicle Accident and have Medpay coverage, I am able to bill Medpay directly for Massage Therapy treatments related to the accident. If interested, please download and fill out the following form before your next appointment with me: Click here for MedPay Insurance Billing Form. You will also need to provide a written prescription for Massage Therapy from a Physician or other Treatment Provider before we begin treating your auto accident injuries.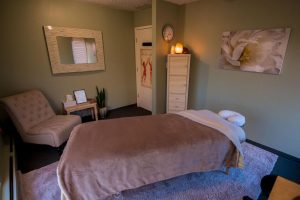 My overall goal with each session is to do my best to meet your short-term and long-term needs, and make sure you see an improvement in your health and well-being from the moment you walk in the door.